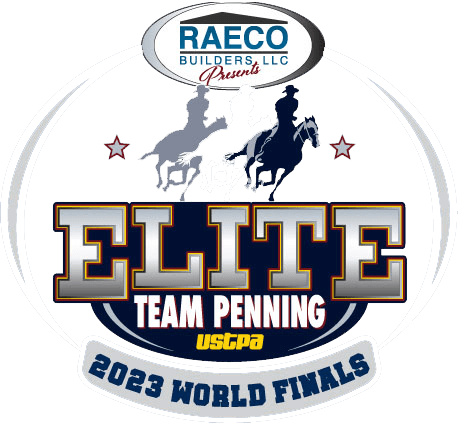 The Elite Penning class is an USTPA Team Penning class that features $50,000 Guaranteed Minimum Cash Added to the class payout at the World Championship Finals, with the potential of $100,000 Added Money in just the Elite Penning class depending on the total number of teams entered at the Finals.
The Elite Penning class is also unique in that it pays the top 20 place winners at the World Championship Finals, and is set as a #10 class with a full one-second handicap, another new feature for a USTPA Team Penning class.
Riders can compete to qualify for the Finals at local, Regional Finals and World Championship Series shows throughout the USTPA competition season. The Elite Penning class is offered at all local USTPA-sanctioned shows around the country, and will be a featured class at all USTPA World Championship Series shows.
Sponsors
USTPA is looking to partner with businesses and organizations that value an engaged and passionate membership.  We offer exposure to a wide range of people across the country – and around the world.
Sponsorship packages are available at a variety of levels and frequency and we would be happy to find a way to help your organization succeed by being a part of USTPA.
Contact us today for more information:
Our sponsors provide the means by which we are able to extend so many opportunities to our members. We are very appreciative of the relationships we have cultivated with them and highly encourage you to visit their websites and patronize their services.